Hemingway, South Carolina
Barbecue Capital of the World
All Images Copyright 1998-2010, David L. Green Unauthorized use prohibited
Please
Patronize
Our
Sponsors


Grier Supply

Hemingway is a relaxed southern town with a heritage of cotton and tobacco farming. It's known for winning teams. Tupperware is a leader in industry in South Carolina and is known world-wide for its products. Global distribution headquarters are located here. Some agricultural-based industries in the area are House of Raeford (poultry products), W. B. Roddenberry (pickle cucumbers), Hemingway Locker Plant (meat processing), and various cotton gins.

Cypress

Knees
Kudzu Known as "the vine that ate the South," kudzu is very much present in Hemingway. The vine is not all bad, however. It is very pretty, it feeds our pollinators in late summer when there is not much feed available for them, and it has quite a few uses. It can be used as a food, for medicinal purposes, or for basket weaving.
The Amazing Story of Kudzu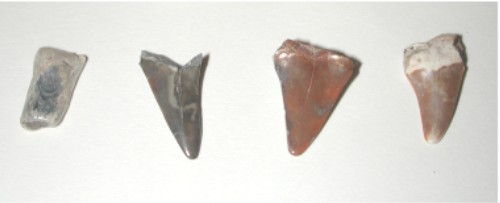 Copyright 2002 David L. Green Use without permission prohibited November 8,2002
Shark's Teeth
Found at Indiantown approximately 10 feet below ground,
in dug material from a pond, position thought to be at the surface
of the Black Mingo formation, or possibly the Pee Dee formation.

The "Good Ole Days" weren't...

Gone are the days of blisters and sore backs from picking cotton. The cotton harvest in South Carolina is the "New Fashioned" way...with a cotton picker that doesn't have aches and pains.
Hemingway's annual BBQ-Shag Festival: Held in April each year, it features the barbecue cookoff, shagging (the state dance), local foods, crafts, carnival rides and much more. Thousands come from the eastern United States for some mighty good eating, music, dance, and games. If you haven't been to a southern "pig pickin'," y'all don't know barbeque.

For more information call the Hemingway Town Hall, 843-558-2824

2000 BBQ Shag Festival Photos
2002 BBQ-Shag Festival Photos


The 2010 BBQ-Shag Festival date is April 22-24.

For more information see The New South Carolina BBQ Home Page
County Line Rodeo is held twice a year at the County Line Arena, just 8 miles south of town. For info call Gerald Pope: 558-7320
Things are popping at Caring and Sharing, a local group that helps Seniors on fixed incomes, and other folks in emergency situations. See what's happening lately. It's a great place to volunteer!
| | |
| --- | --- |
| | It is little known that the Hemingway area is also the honeybee capital of South Carolina. From Hemingway and the Pee Dee area, a number of beekeepers supply honeybees for pollination of millions of dollars worth of watermelons, cucumbers, cantaloupes, squash, kiwifruit, apples, peaches and other crops that need bees. South Carolina and Florida provide the two main wintering grounds for east coast migratory beekeepers, which are vital to America's food supply. |
Too Poor to Travel? You can make a virtual visit anywhere in the world, hear local music, see nice photos, and get all kinds of info at Jan Kirsten's world tour page in Holland. And, yes, Hemingway is on the tour!

Two

Local

Beauties

Feijoa
Feijoa sellowiana

Common Buckeye
Junonia coenia
Local Landmark

Another Local Landmark
Amarillis
Webmasters Dave and Janice Green
"We weren't born in Hemingway,
but we got here as fast as we could."

Friendly Hemingway Bug-catcher
Last Updated, Mar 7, 2010 Please notify the Webmaster, if you find broken links or other corrections are needed.

All photos on this site, unless otherwise noted, are copyright 1992-2010, by Dave Green. Use prohibited without permission.
If you think this page is sorry, you oughta see the webmaster!