Vendors
Vendors of jewelry, toys, trinkits and souvenirs of all kinds are at the festival; here are some of the more unusual vendors: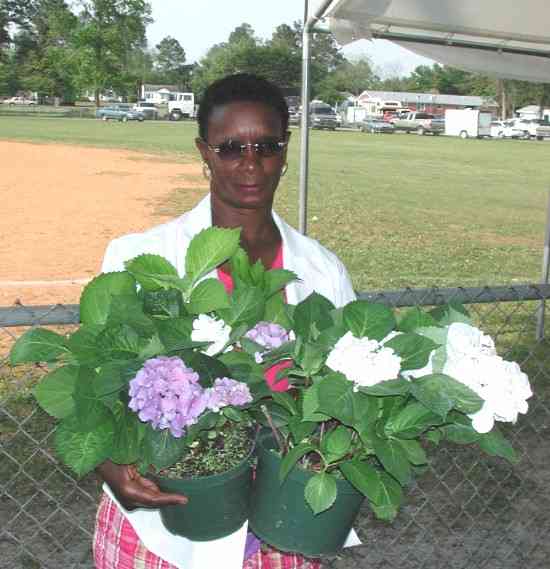 Photo © 2002 by David L. Green
Bobbie Graham shows off her excellent hydrangeas at her site. Her business is Cleveland Greenhouse, of Georgetown, SC. Ms. Graham also had impatiens, dianthus, and many other potted flowers at the festival. The greenhouse is open from March to December each year, with bedded plants, hanging baskets, Easter lilies and the very popular daylilies.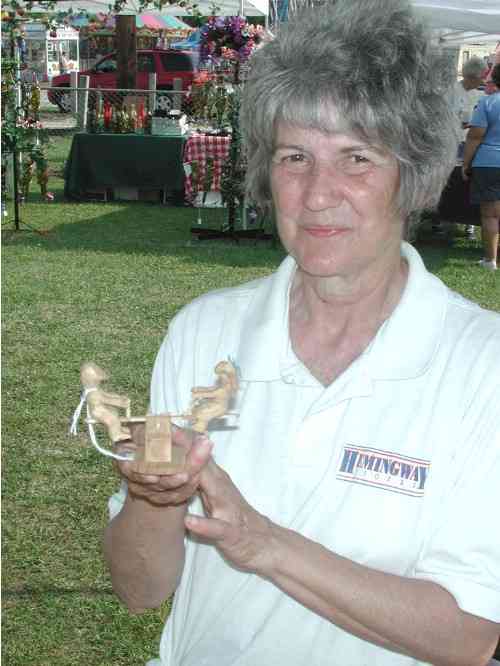 Photo © 2002 by David L. Green
Carolyn Haselden Brown is a local artist of renown in the Hemingway area. About 15 years ago, she began using scraps from her husbands woodworking business to carve. Now she is also famous for her carvings, such as the seesaw children she exhibits above. More carvings are shown below: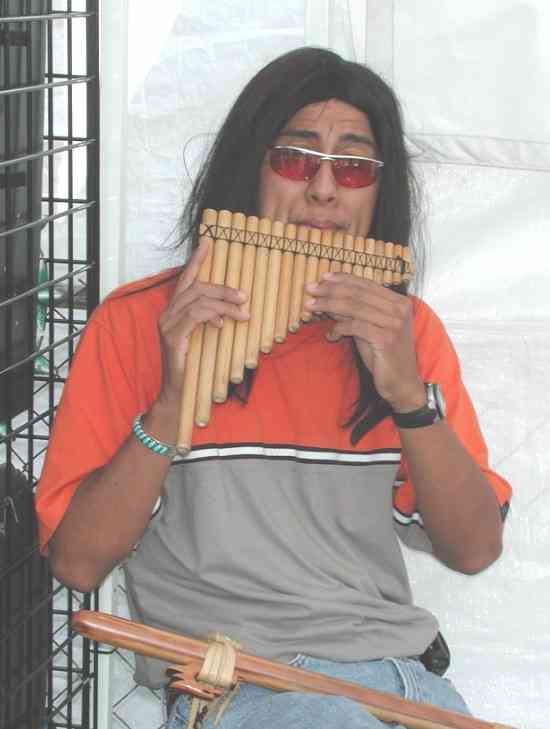 Photo © 2002 by David L. Green
Cesar Reyes, a descendant of Peruvian Incas, plays hauntingly beautiful melodies with the pan pipes and other Native American instruments. Some of his music is contemporary, such as "Sound of Silence" but his interpretation is unique. He has Cd's of his music for sale, also the actual instruments that are used to create the lovely tones. His business is Wayra-Wind, and you can visit his web site in Tennessee, if you like.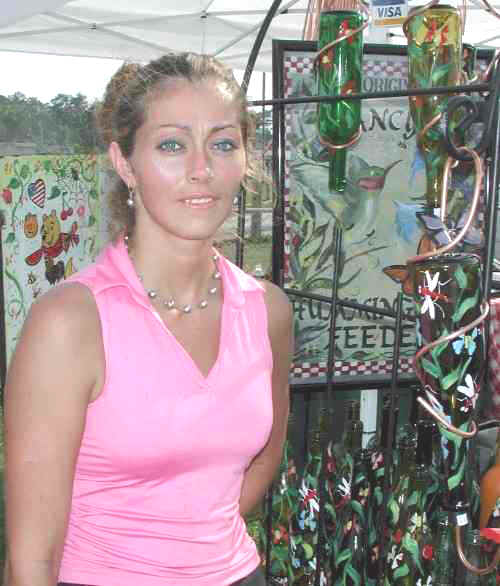 Photo © 2002 by David L. Green
Jennifer Bessinger, of Georgetown handcrafts these hummingbird feeders from wine bottles. She has a wealth of information and supplies to entice these entertaining little birds to your yard.


She has a list of plants you can also use for feeding hummers. You can contact her at 843-527-8130