The Bethlehem AME Church building was destroyed by fire of suspicious origin on the morning of September 20, 2002. This is the third suspicious church fire in the area within the past few weeks.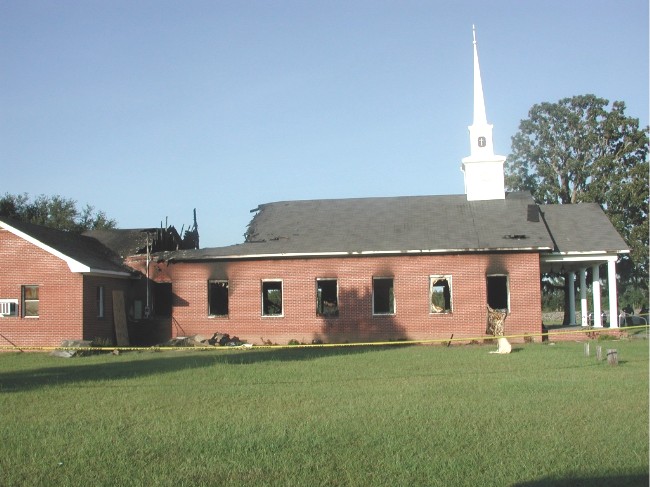 Image © 2002 David L. Green
Pastor Franklin Scott explained that the last person left the building the previous evening about 8 PM. The first was first noticed by a passerby at 10 AM, when the sanctuary was completely engulfed. The church is in the Muddy Creek Community less than 5 miles from Hemingway. The congregation is a large one for a rural area, and Pastor Scott is confident that the church will rebuild. They will worship Sunday, September 22, at the Mitcheum Community Center in Hemingway, but are looking for a temporary home after that.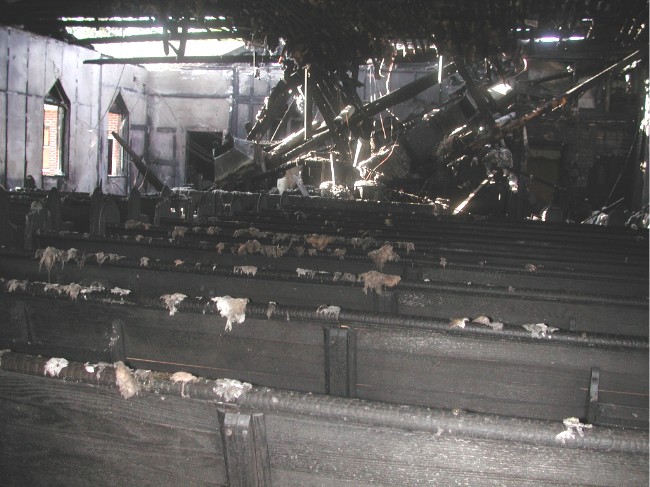 Image © 2002 David L. Green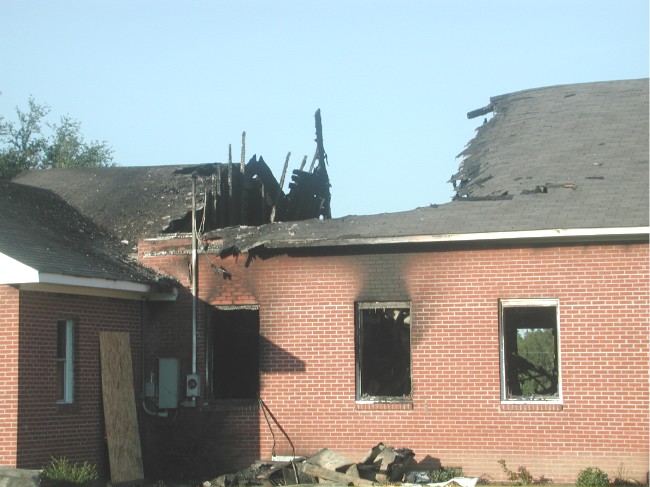 Image © 2002 David L. Green
Pastor Scott, not willing to let pass an opportunity to exhort, pointed out that the Children of Israel were in a crisis when Moses died. They were in so much grief that they might have stopped their mission. But under Joshua they did go on into the Promised Land. A lot of wonderful things have burned up here. But we can also consider that bad things are likewise gone. Past conflicts, bad feelings, all the negative things, also burned up. We have a new beginning. We WILL go on to "possess the land."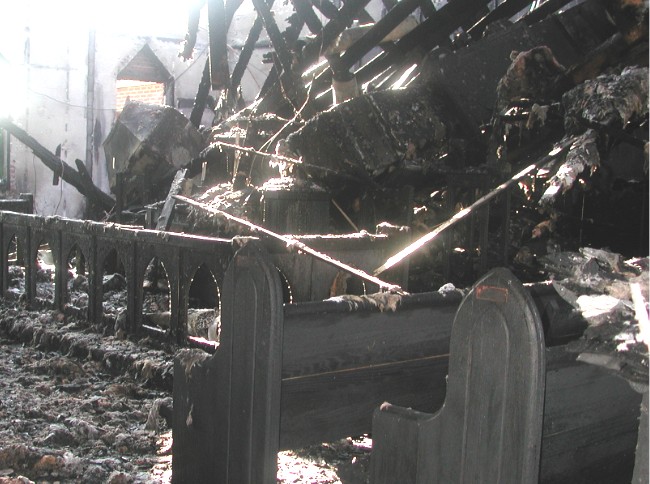 Image © 2002 David L. Green
Anyone who wishes to aid the church can contact them at: PO Box 356, Johnsonville, SC 29555