Eaddy Brothers, Inc.
Hal Eaddy, Owner

New and Used Tires, Oil Change and Lubrication, and More...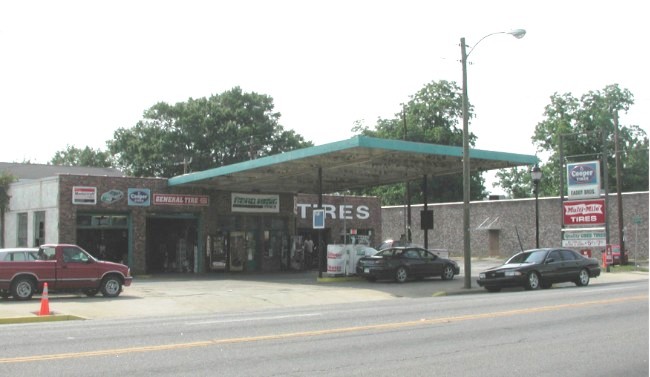 Eaddy Brothers shop will be glad to check your tires, and replace or repair them, as needed, whether it's on your car or truck, tractor, riding lawn mower, or go-kart...

Hal, checking tires, brakes
and wheel bearings.
...or provide complete lubrication service, brake jobs (including turning rotors or drums),

Darwin changing oil.
It's a dirty job, but somebody has to do it. At least these old tires will never hurt anyone!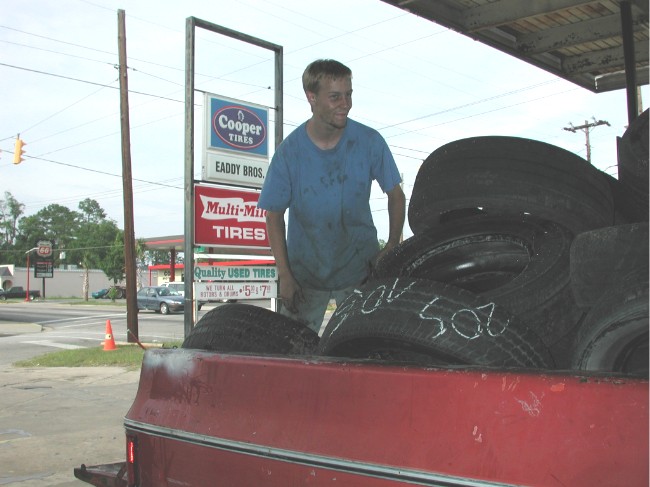 118 N. Main Street Hemingway, South Carolina 29554
843-558-3414 Fax: 843-558-2314